While almost every business owner out there is ordering flyers and other promotional items in bulk, how many of them really catch your eye? When a customer is getting late for office, and a person hands over a flyer of them, he wouldn't think twice before throwing it away until and unless it is highly attractive. So, make sure that your business flyers are not like those hundreds out there, each striving for attention but hardly getting any. Secondly, do not get it done from a random print shop. This is a blunder many business owners commit in order to save money. Some even commit the mistake of running the campaign just once and sits there only to get unmentionable ROI! You need to find a good print shop and ask them to run the campaign at least once every two months.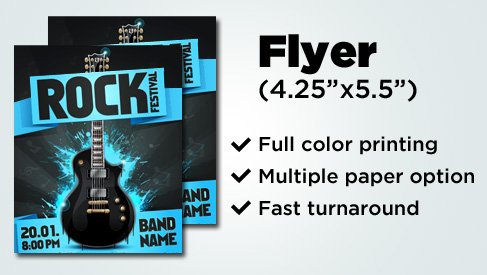 Also, here are a few flyer printing things you need to follow. Take a look.
Distinctive Design!
Whether it is a sale at a local boutique or some new items launched at your go-to cafeteria, there is a high chance that you will get flyers about them. Same is the case when it comes to your customers. Now tell me something from the customer point of view and that is,does many of them really get your attention? How many of them do you read? That is why it is important to create a design that will surely grab eyeballs. A design that will bound the customers to give a second look. A compelling photo, an eye-catching photo or a charming illustration – that is all you need! Hire a good designer, if possible. A striking color combination is also a must!
Also, there should be a main uncluttered focal point. It can be a headline such as "Hurry up and order today to get 50% off!" or "Do not miss it! Ends today" or it can also be a picture of a new launch.
Plus, people dislike the flyers that are too crowded. If you want them to know about three to four things, order separate bulks with different artworks. Well, balanced flyers are what work in the market. The colors should complement each other as well.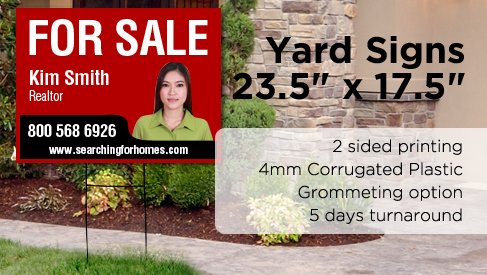 Content is still the King!
No matter how much you think that content will not matter, trust me it does. Hire an experienced content writer to write crisp content for your flyer. What the readers will go through would either make or break their impression about your brand. Or else, do it yourself after doing some thorough research. Also, get it reviewed twice before finally submitting it. Finding the right balance that would put the white area to good use is equally important as well. The alignments and margin tools should be taken care of. That is why it is always advised to hire a professional as they can do the best for you.
The key to this is strategizing your content. Plan it well and find out what exactly do you want to prioritize. Is it a sale or a new launch? A new store opening or maybe, something else? Also, if there is any extra space left, what would you like to include – plan it well and do not feel confused when you finally start drafting it or asking the writer to draft it for you. And yes remember that less is more! Be straightforward and crisp!
Next comes the typographic hierarchy. It is all about letting the onlookers know which information is the most pertinent one. Cracking the code of giving the right visual code to the right content can be very tricky and for that, you need to research well. To know more about other flyer printing techniques and Sign Printing Online, go through my other blogs.